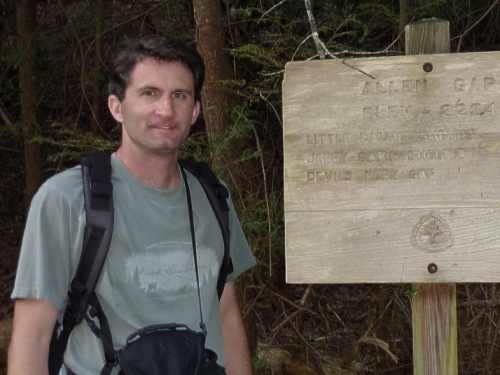 Welcome!
A not-so brief history...
When I started Garren Creek Photography in 1996, it was primarily a means of selling my existing landscape images to regional magazines. I had visited the southern Appalachians since birth, lived there (outside Asheville) since the age of four, and began exploring and photographing the area as a teenager. A career as an outdoor photographer seemed a natural goal.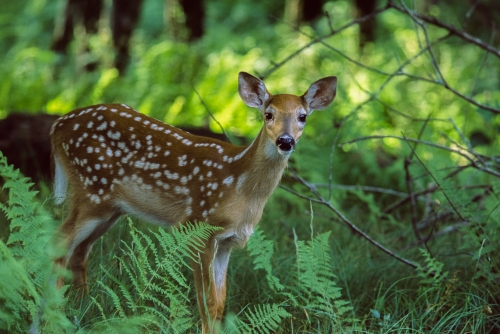 To make ends meet, I grew the business by adding weddings and other assignment work while simultaneously keeping a "temporary" job in the entomology department of NC State's Mountain Horticultural Crops Research and Extension Center. I soon found that this hodgepodge of pursuits left fewer opportunities for the outdoor photography that had excited me in the first place. Coincidentally, my temporary research position turned into a permanent job, the photographic industry became increasingly digitized (and competitive), and my daughter was born. A full-time career in film-based landscape and travel photography seemed increasingly unlikely, perhaps even undesirable, and I've happily chosen to work as an agricultural entomology technician while writing and photographing on my own time.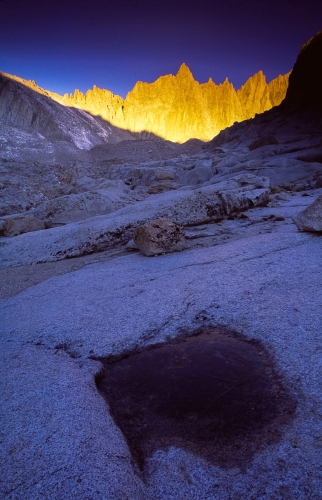 Over the years I have had images and/or articles appear in Blue Ridge Country, Our State, Backpacker, Country, Appalachian Trail Conservancy calendars, and a variety of other regional and national publications. In 2012, over thirty images were used in the ATC's 75th-anniversary Appalachian Trail coffee-table book. I have sold prints through several different outlets and online. In the galleries here, which are categorized by location regardless of subject matter, I have tried to resist the urge to show my favorite images in order to present a broader array that is more representative of my stock files.
I continue to use only 35mm film cameras, largely because the "post-processing" aspect of photography never appealed to me. Twenty years ago, most professional color travel and landscape photographs were made on slide film, which demanded that creative control take place primarily in-camera at the moment of exposure. I had no desire to create multiple exposures, drastic color changes, or add or remove subject matter, but I did learn to correct contrast and color casts with filters and film in the field. The current digital process, which typically consists of shooting RAW files to be later edited in Photoshop, offers the obvious advantages of instant feedback, limitless exposures, variable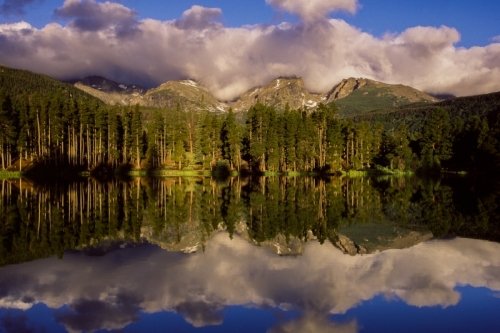 ISO speeds, and increased control. The tradeoffs, for me, come in the form of larger, heavier cameras and more time spent on computers tweaking images to look like the film I could be shooting to begin with.
My working methods have therefore changed little over the years. I have been influenced by a host of photographers (including Art Wolfe, David Muench, Sonja Bullaty, Freeman Patterson, and William Albert Allard), but my primary inspiration still comes from Galen Rowell, years after his death. Rowell's philosophy of having a variety of gear from which to configure only the items likely to be used on a given outing has kept the photographic process interesting to me, as well as leading me to images I would have never gotten had I been burdened by carrying everything I own all the time. Sometimes I enjoy working methodically near a vehicle with a multi-featured electronic camera, several lenses (mostly fixed focal length), and a heavy tripod for maximum photographic versatility. Other times I'll make photography a secondary pursuit, carrying only a simple manual body with a single zoom lens and tabletop tripod while running or biking miles of trail. Usually I'll compromise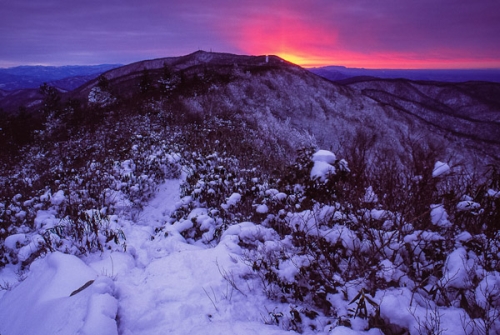 with a smaller automatic camera, two or three favorite lenses, and an old two-pound Gitzo #01 tripod that slips easily into my backpack. Any of these approaches results in 35mm slides that, when drum-scanned, hold up respectably against digital files produced by all but the largest and heaviest DSLRs.
However, I think most photographers would agree that the choice of camera system, shooting style, or recording media is highly personal and, beyond a certain point, largely irrelevant. I have made many of my best images with minimal equipment, and I have come back empty-handed after an uninspiring day with twenty pounds of gear. The true reward of taking pictures will always be the heightened sense of awareness that comes from engaging with the world and communicating a personal perspective to others. I feel most challenged, and most satisfied, while trying to capture situations where light and subject converge into remarkable moments that are unlikely (at best) to ever happen again.
Stephen Schoof
March 2017